Computer Recycling in Everett WA
Everett Computer Recycling accepts Computers, Laptops, Macs, and other E-Waste. We also do corporate E-Waste, and electronics removal in the Everett area. Check out our Corporate E-Waste Pickup Service here.
At this time we are destroying all the hard drives in recycled computers, laptops, and servers. Since everyone is using solid state hard drives in their computers now,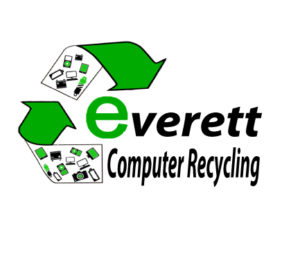 there is little need for wiped, and recycled hard drives. Instead of wiping the data on recycled hard drives, we destroy them, and scrap the parts.
Recycled solid state hard drives are wiped, tested, and if good, they are re-used which is good for the environment.
Not only do we recycle and refurbish computers, laptops, Macbooks, and servers for re-use, we also recycle, and resell lcd monitors. We accept all lcd monitors for recycling at no cost. We will even recycle broken lcd monitors, to keep them out of landfills.
If you have any questions about our computer, and laptop recycling programs, or pickup service, don't hesitate to call.
Everett Computer Recycling covers the entire area of Western Washington from the Canadian Border to Olympia. We do corporate computer recycling, and removal 7 days a week.