Everett Computer Recycling is owned and operated by Seattle Laptop Inc. We are located at 7525 Aurora Ave N. Seattle WA 98103. This is our current collection center. We offer free computer and e-waste removal services for Everett businesses. Free computer recycling!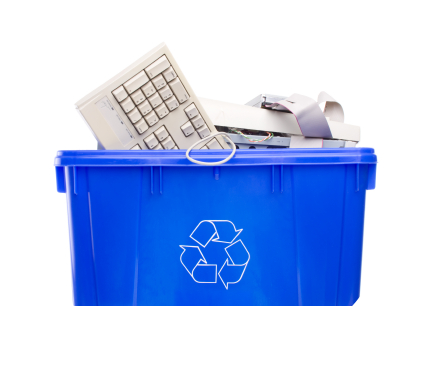 EVERETT COMPUTER RECYCLING
Recycle Your Old Computers: Do you have, old or non-working computers or laptops not in use taking up space, and just collecting dust? Everett Computer Recycling will recycle your Desktop Computers, Laptops, Macbooks, Servers and E-Waste? We all know these items don't belong in a landfill. Recycle them responsibly today with our team!
Bring in all your unwanted computers, laptops, and Macs and we'll take care of them for you, free of charge. You can also call us and schedule a corporate surplus pickup for recycling.
Upon receiving any recycled computers, regardless of their operational state, we always securely wipe all data, or destroy the hard drives. This is our standard practice and doesn't require any special request or fee. We provide our computer recycling service free of charge. We also can perform on-site data destruction, and we can provide a certificate of destruction for hard drives in recycled computers, laptops, and servers upon request. Check out our corporate surplus pick-up service.
Laptop Desktop and Macbook Repair Experts For Everett
Laptop Desktop and Macbook Repair Experts. If your computer needs a little help, give Seattle Laptop a call.
Seattle Laptop Inc.
7525 Aurora Ave N.
Seattle WA 98103.
Laptop Sales, Service, and Recycling
Your friends at Seattle Laptop have an unusual business strategy when it comes to how we market, support, and repair laptops and desktop computers.